Privacy Policy
Best-in-class services behind better customer experiences
Let's talk!
BatsHub Policy
BatsHub - Business and Technology Solutions Hub
BatsHub, recognizes that retaining your trust is one of the most important things for our business and protecting your privacy is our highest priority.
What This Privacy Policy Covers
In this privacy policy, BatsHub will inform you about the type of information that is collected about you on this website, how the information is collected, what the information will be used for and to whom it will be given. This privacy policy will also tell you how to limit our use of your personal information. By acceptance of this policy, you agree and consent to the fact that BatsHub may collect, use and disclose your Personal Information in accordance with this Policy. If you do not agree with these terms, you are requested kindly not to provide any personal information. This Privacy Policy helps you understand how our website safeguards the personal information you provide to us on our websites, via email or through our service providers and distribution partners. BatsHub is not responsible or accountable for the privacy information or practices of any third party such as third-party partners, suppliers and any third party operating any site to which our website contains a link. By downloading, accessing or using our website, or providing information to us in connection with our website, you agree to the terms and conditions of this Privacy Policy. BatsHub is committed to protecting your online privacy while you browse our website. We urge you to read the privacy policy in its entirety so you will understand all of the practices and procedures we follow relating to your online privacy.
What information do we collect?
Personal Information
When you fill up the contact us form for inquiry or download our case studies via mobile or laptop or any other you may be required to provide us with personal information about yourself, such as your name, address, phone number, and e-mail address (collectively, the "Personal Information"). We do not collect any Personal Information from you when you use our website or Platform unless you provide us with the Personal Information voluntarily (for example, by registering to use the Platform, requesting quote/live demo or joining our e-mail list).
Other Information
In addition to the Personal Information, we may collect additional information (collectively, the "Other Information"). Such Other Information may include:
From Your Activity
Information that we may automatically collect when you use the Platform, such as the type of device from which you access the Platform, your IP addresses, browser type and language, referring and exit pages and URLs, date and time, amount of time spent on particular pages, what sections of the Platform you visit, and similar information concerning your use of the Platform.
Cookies And How We Use Them?
Generally cookies identify the user and not the computer. Also it is required that if financial transaction are being carried out by the site every transaction is authorized explicitly by the user and no financial information is either cached or stored in cookies.
"Cookies" are pieces of information that are stored by your web browser on your computer's hard disk, for record-keeping purposes. Cookies only identify your computer and not you personally.
BatsHub makes use of cookies to store your preferences, record session information, collect information on how you visit and access our websites, and to tailor our web pages to your needs. We also use cookies to analyze and measure the effectiveness of our email communications, website features and offerings, and advertisements. Most web browsers allow you to turn off cookies; however, turning off cookies will limit your use of our websites. We do not store your password associated with any email address used to login through Universal Login System.
How We Use And Disclose Your Personal Information
We use your personal information in the following ways:
To provide you with the information you request about our services

To send you email messages and information

To ensure you are correctly billed

To measure and track demographic details about our customers

To target content on our website to more closely match your interests

To target the appropriate content for email marketing messages to better match your interests
We will provide you with choices regarding the use and disclosure of your Personal Information for marketing purposes.
If you connect to BatsHub through any social networking sites such as WhatsApp, Facebook, Twitter, etc. the information that you will share with those sites is governed by their privacy policies.
We have currently contracted with some third-party online partners to help manage and optimize our Internet business and communications. We use the services of third-party marketing companies to help us measure the effectiveness of our advertising and how visitors use our website. To do this, we use web beacons and cookies provided by such marketing companies in connection with our websites. The information we collect helps us learn things like what pages are most attractive to our visitors, which of our products most interest our customers.
We may also use or disclose Personal Information as we believe to be necessary or appropriate: (a) under applicable law, including laws outside your country of residence; (b) to comply with legal process; (c) to respond to requests from public or government authorities (d) to enforce our terms and conditions; (e) to protect our operations or those of any of our affiliates; (f) to protect our rights, privacy, safety or property, or that of our affiliates, you or others; or (g) to allow us to pursue available remedies or limit the damages that we may sustain.
We may use and disclose Other Information for any purpose. In some instances, we may combine Other Information with Personal Information (such as combining your name with your geographical location). If we combine any Other Information with Personal Information, the combined information will be treated by us as Personal Information, as long as it is so combined.
We do not sell or share personal information about you with third parties, except when we have specifically obtained your consent at the time of collection of the information and / or to provide products or services you've requested.
We at times may send you certain communications relating to our services ,sponsored advertisements, administrative messages and the Newsletter, but you have option to stop them.
Our Security And Storage Measures
BATSHUB seeks to maintain the integrity and security of your Personal Information. We use industry-standard protocols while receiving and transferring your Personal Information.
We seek to store your Personal Information in secure operating environments that are not accessible to the general public. We also ensure that the security measures are in place to protect against the loss, misuse or alteration of your Personal Information by our employees or third parties, however, BatsHub cannot guarantee that the information submitted to, maintained on, or transmitted from our systems will be completely secure and transmission of information over the Internet is susceptible to possible loss, misrouting, interception and misuse.
You may request that BATSHUB may delete your Personal Information from system and records. You may also at your free will delete your account anytime. However, due to technical issues and the fact backs up of systems, your Personal Information may continue to reside in our systems after deletion for some time. BATSHUB will not be held responsible for events arising from unauthorized access to your Personal Information. We will rely on you for telling us if you experience any unusual events that may indicate a breach in your information security. We will then seek to investigate whether the security breach was related to the data transmissions from our website and let you know what steps can be taken to rectify the problem. Further action, such as reporting incidents to the police or other proper authorities, may also be required.
Links To Other Web Sites
Our website may contain links to other Internet websites.
We encourage contributors and other third parties to implement policies and practices that respect your privacy. We are not, however, responsible for any other website's privacy practices or website content.
We are not responsible for the content, accuracy or opinions expressed in such websites, and such websites are not investigated, monitored or checked for accuracy or completeness by BATSHUB. Inclusion of any linked website on our website does not imply approval or endorsement of the linked website by us. If you decide to leave our website and access these third-party sites, you do so at your own risk.
Changes To Our Privacy Policy
BATSHUB reserves the right to change this Privacy Policy by posting the changes on its website. We ask that you review this privacy policy from time to time to ensure that you are familiar with the latest version of the policy.
Contacting Us
To correct or update any other Personal Information, or if you have any questions about BATSHUB website's Privacy Policy, then please email at biz@batshub.in
Acceptance Of BatsHub's Privacy Policy
By using this website, you agree to the terms of our Privacy Policy, as well as any posted changes to this Privacy Policy. If you do not agree to the terms of our Privacy Policy, DO NOT share your personal information on our website.
Technologies
CMS Technologies
Custom CMS
Build your own bespoke content management solution that help you manage content for your site
Wordpress Websites
Experience the power of worlds most efficient content management system, that helps you get a perfect outcome
Wix Website
Develop your own brand identity with flexible Website builder, manage your content with ease
Joomla Websites
A CMS development that helps you build easy to complex CMS website using its configuration panel
Blogs
Are you passionate about blogging well then unleash you potential by having your own blog sites
Drupal Websites
Bring amazing digital experience to your users building a site using Drupal framework
Top Web and Mobile Development
Agency in India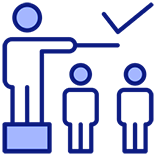 Top
Developers
BatsHub has industries top talent in our team who hold best development knowledge and experience.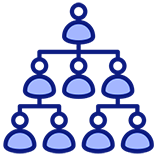 Pro Active
and Flexible Team
BatsHub team has vast industry experience and is highly aligned with latest technology road map.
Data
Security
We care about you and your data as much as we care for our business.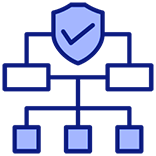 IPR
Protection
Do you want us to be your go to team but have concerns about IPR, relax! we have you covered. You own our service.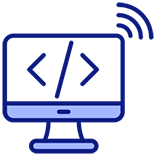 Source Code
Access
Get easy access to your project source code. A completely hassle-free development service with full transparency.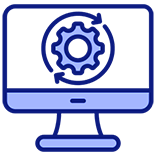 Performance
Driven Development
BatsHub gives prime importance to Development practice and make sure that development is performed with due diligence.