Business Process Modeling
Best-in-class services behind better customer experiences
Let's talk!
Business Process Modeling and Optimization Services
Highly Experienced Business Analyst for Hire in India for Business Optimization.
In software engineering Business Process Modeling means assembling an array of thoughts that can be framed into a meaningful workflow. Our highly experienced Business Analyst for Hire in India can help you with Business Optimization and Business Process Modeling . For any industry just as software company that is consumer driven, needs a regulated methodology to deliver a solution that widely touch-base all the aspect of system architecture, interaction and usability. We understand the importance of objective analysis in deriving a solution and hence take this phase of SDLC (Software Development Life-cycle) very crucial.
We use different wire-framing and scoping tools to capture your idea and give it a shape. We have our Business Analyst for Hire in India and USA.
Analyst at Bats-Hub are well versed with professional tools and techniques to take a system from idea phase to a meaningful project blueprint that is interactive and functional. Our approach to BPM helps us deliver you the best outcome that is as per industry standards and informative to help the decision making criteria more effective and efficient.
We have functionally scoped and delivered solutions in domains like; HealthCare, Automobile, Retail, Service Booking, Marketplaces, Smart Utilities solutions, Sports, Entertainment & Media, Service Bookings, Real-estate, Construction, Health & Fitness, Education.
We phase out our approach when it comes to BPM by distributing the system into following sectors;
Project Idea Phase: Really focus on gathering your thought and making sure we know what you want as an end goal in the Project.
Project Scoping: A more interactive aspect of BPM that focus on scoping your design, functional & performance needs.
Simulation and Modeling are important to test your crucial project idea. It helps you analyse your system efficiency ahead of development. Contact our Business Analyst for Hire in India and USA to help you analyse the system process.
For us to do this more effectively and interactively we rely on many modes of communication, presentation and execution like in-person meeting, request articulation, interviewing entities, process testing, review and analysis using tools that are meant to address the needs.
Have a need?
Top Web and Mobile Development
Company in India
Best Business Analyst
in India
BatsHub has industries top Business Analyst in our team who hold extensive knowledge and experience in Business Analysis.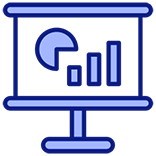 Dedicated
Business Analyst
Get a Dedicated Business Analyst for your project who have vast industry experience and are aligned with latest technology road map.
Business Analyst
for Wire-framing
If you are looking for Best Business Analyst for Hire in India who knows wire-framing. Connect with our team of Business Analyst for Wire-framing.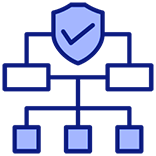 IPR
Protection
Do you want us to be your go to team but have concerns about IPR, relax! we have you covered. You own our service.
Business Analyst
for Documentation
Get best Business Analyst for Hire in India and use our Business Analyst for Documentation. We can also provide you with a Dedicated Business Analyst for Wire-Framing.
Remote Business Analyst
in India
No matter where ever you are. We are capable of working remotely. We have our Remote Business Analyst for Hire in India to keep your analysis going.