Custom eCommerce App
Best-in-class services behind better customer experiences
Let's talk!
Custom eCommerce App Development Company
Custom eCommerce App Development Company in India and USA
Bats-Hub is a Custom eCommerce app development company in India that has extensive experience in custom eCommerce App development. Hyper-local Marketing is an approach of selling things that are targeted to a specific niche & which can be correlated to a city, shopper or any other derivative that seller wants to target. Brands like eBay, Amazon, Etsy, Facebook Marketplace are efficiently using the power of data set to target the specific group of audience and helping their vendors to reach the desired set of user base.
While these platforms help you get visible to great set of audience they often come with a baggage of high service cost or percentage of commission for the platform they provide. Having your own mobile application on marketplace like iTunes and Google-play will help you create an independent identity that users can opt to if you want to give them cost & service advantage compared to existing eCommerce solutions so Hire App Developer in India to develop custom eCommerce App.
We have developed range of custom applications for business. Custom Mobile and Web solution is our expertise. We can help you custom tailor complete application solution. Our business analyst will develop a custom work flow for your eCommerce application that will not only fit your needs but will endorse it technologically.
BatsHub being web and mobile app development company in India will provide you desired consultation in designing, developing & deploying custom eCommerce mobile application or help you manage and maintain existing mobile application so that you can deliver high quality user experience to your targeted user base. Our analyst and technology team can do complete due diligence to help you plan & deliver a holistic eCommerce application solution.
Custom eCommerce App Features
Mobile and Web Front-end
We will help you design and develop high end graphics for your eCommerce application. Our custom development team is well experienced developing applications that address today's customer solution expectation.
We rely on latest technology and market trend to architect custom eCommerce applications.
Custom Back-end
A good eCommerce application needs a good Back-end. Bats-Hub team understand your need in-depth and custom tailor a admin portal that can help you mange, moderate and operate complete eCommerce show
Custom API Integration
A good eCommerce needs to have an ability to integrate with various types of APIs. Our highly skilled development team can work with almost any custom APIs and help you develop a completely unique and custom experience for your users.
Developer
Hire Mobile App Developer in India
Scratch Application
Development
Develop your application from scratch with one time fee
White-label Application
Concept
Use our application code to grow your business
Become an Affiliate
Partner
Do you have a need we can help you deliver your commitment
Web and Mobile Development
Company in India
Hire Mobile App
Developer
BatsHub has industries top talent in our team who hold best development knowledge and experience.
Dedicated Mobile App
Developer
BatsHub team has vast industry experience and is highly aligned with latest technology road map.
eCommerce
API Integration
We care about you and your data as much as we care for your eCommerce API Integration.
Custom eCommerce
App
Build your own custom eCommerce App Development. Hire Mobile App Developer in India.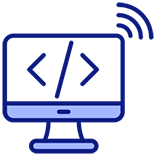 Source Code
Access
Get easy access to your project source code. A completely hassle-free development service with full transparency.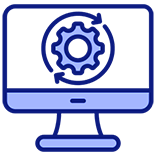 eCommerce App
Optimization
BatsHub can help you for eCommerce App Optimization for your project.