Appointment Booking App
Best-in-class services behind better customer experiences
Let's talk!
Appointment Booking App Development
Best Appointment Booking App Development Company
To build an effective app you can hire app developer in India from best appointment booking app development company in India. Application software is no different then developing a product, there are aspect to an appointment booking that drives its effectiveness or relevancy. Before your plan for mobile app development there is a need for you to carefully examine the market for which you plan to provide appointment booking.
A very effective component of Appointment booking app is giving users an ease for matching if it be via versatile filter options or by giving them an interactive maps or using their geo location; if you allow users to discover and help them do that efficiently they will get attracted to your offerings. Incorporating few other key elements to appointment booking systems can help your quantify on the purpose of introducing the software. Elements like social media integration, search engine friendly information, reviews & ratings can help you add value to your booking system.
Some of the industry that are tremendously using Appointment Booking App are:
Healthcare sector

Education sector

Corporate sector

FSS - Field Service Sectors
All major industries follow a protocol to take appointment before scheduling meetings. Thus Appointments are becoming integral part of our day to day lifestyle. Application such as Google and other scheduling application allow users to manage their appointment schedule in a proper fashion.
However at times, it is not possible to use application from cloud to manage appointment booking and hence industries need custom application to complement their business.
BatsHub help you design and develop Appointment Booking app that are robust, flexible and can integrate with you existing infrastructure. The custom application not only link with existing enterprise system but also users local calendar and other scheduling applications. Hence, allowing them to have a true connected mobile application experience.
Got an idea for your own industry? Let us connect and build a wonderful product.
Best App Developer for Hire in India
Appointment Booking Solution
Taking Appointment and giving appointment is a great way to respect others time and manage own time. There are various ways to make sure you manage your appointment in an effective manner. Appointment also lets you be managed and hence you can compartmentalize you schedule well.
Habit of Appointment Booking
Making a Booking is a great way to show commitment and hence businesses are adapting to this gesture of commitment more frequently. To facilitate a booking also boost your sales. Every one likes being notified in advance and Booking is a way to give and take that notice.
Appointment Booking Mobile App
Mobile application have been great way to connect with users. So, it is also consider to be one of the best platform to network. Almost every one have smart phone and hence access to applications. Developing a mobile application can certainly be useful for your business.
Booking
Appointment Booking App Developer
Scratch Application
Development
Develop your application from scratch with one time fee.
White-label Application
Concept
Use our Application code to grow your business.
Become an Affiliate
Partner
Do you have a need we can help you deliver your commitment.
Web and Mobile App Development
Company in India
Top Appointment Booking
App Developer
BatsHub has industries top appointment booking app developer in our team who hold best development knowledge and experience.
Appointment Booking App Development
for Business
Hire our experienced app developer in India to build best Appointment booking app for business. We are best mobile app development company in India.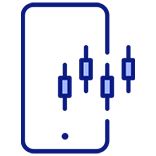 Custom Appointment Booking
App Development
Develop Custom Appointment Booking App for your business. Get in touch with Top App Developer for Hire in India.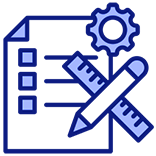 Design Appointment
Booking App
BatsHub has best mobile app developer in India who can help you design appointment booking app.
Appointment Booking
App API
Develop and Integrate Appointment Booking App API in your project.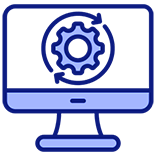 Optimize Appointment
Booking App
BatsHub has top Mobile App Developer for Hire in India to help you with app optimization service.